Monsoon is typically characterized by wet, humid and sticky climate which is also the breeding ground for bacteria so it is the biggest cause of various skin diseases. Fungal infections and other skin ailments are all too common and you've got to have them on your radar. Here's a quick head's up on what you should expect and how to avoid it…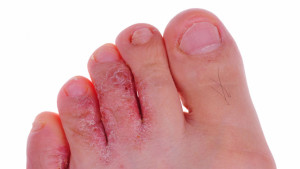 There are three types of Athlete's foot infection- Interdigital, Moccasin, and Vesicular. It begins around the toes and moves on to other parts of the feet. This can happen when your feet stay in moist shoes for too long and aren't cleansed properly. This leads to a burning sensation and foul smell in the feet.
What you should do: Ensure that you opt for rain footwear that will protect your feet from mucky rain water. Moreover, make sure you exfoliate your feet regularly to get rid of bacteria and dead skin. Keep your feet dry.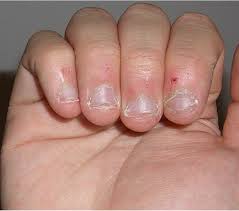 Keep your toe nails in check. Long nails are susceptible to severe infection because there's ample room for bacteria to settle in. The dirty rain comes in contact with your cuticles and cause fungal infection.
What you should do: You must remember to trim your nails and keep them short regularly in the season. To stay away from dreaded nail infections, it's also necessary to opt for regular pedicures to give your feet a thorough cleansing. Or if you don't have that much time, the least you can do is wash your feet after returning home and pat them dry soon after.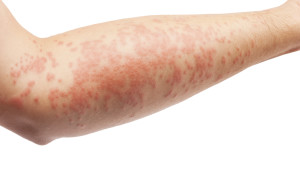 Changes in the temperature and exposure to increased humidity can cause eczema, which is basically an inflammation of the skin characterized by itching, redness and scaling.
What you should do: Bath in lukewarm water and don't stay in the water for too long in order to reduce skin irritation People who are prone to eczema should always use a good moisturizer so that the moisture in the skin is always retained. Moisturizers work best when used immediately after a bath.Do not uses harsh soaps or it is even better to use soap-free cleansers on the body which are mild and will still remove all the dirt and bacteria from your body. It is better to stay away from bubble baths.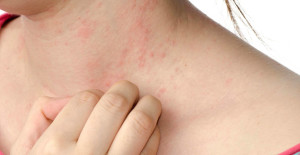 It is very common in this season. The humidity in the air can cause prickly heat. Prickly heat rash is a red pimply eruption. It is caused by sweating that leads to skin pores to clog and as a result, prickly heat rash pops up.
What you should do: Try wearing easy breezy cotton clothing that has the ability to absorb sweat. The best way to deal with it is to use anti-bacterial soaps and talcum powders to keep your skin dry. You must also ensure that you apply sunscreen 30 minutes before you step out in order to keep yourself away from sun damage.
Consult a dermatologist if you have any kind of query and/or you are suffering from any skin disease related to monsoon and wet atmosphere. 
P.S. – Consult a dermatologist if you have any kind of query and/or you are suffering from any skin disease related to monsoon and wet atmosphere.