Are you weary of having got your skin aged and wrinkled? Don't worry we are going to discuss about your problem.
In this article, you will find natural home remedies on how to rejuvenate your skin naturally and reduce fine lines and wrinkles on your face.
First, you need to understand what causes early aging and wrinkling of your skin. Following are the main causes that can damage your skin and premature aging:
(i) Stress, poor diet, or excessive intake of alcohol.
(ii) Dryness and not moisturizing your skin.
(iii) Skin exposure to sun's rays, that is Ultraviolet rays, viz., A & B.
We suggest you to follow the steps given below to counteract the above-mentioned effects.
These tips, if included into your routine, will help to rejuvenate your skin and guard against further harm from sun, stress and aging.
Consequently, your skin will remain young and beautiful for a much longer period than you expect.
You do not need to go to an expensive salon to rejuvenate your skin, but just required to go to your kitchen and follow these steps without stepping outside your home!
Skin Rejuvenation Tip No. 1: Lemon juice helps rejuvenate skin by reducing age spots and other signs of aging. The vitamin C in lemon is a strong antioxidant that helps protect the skin from free radical damage. In addition, its bleaching properties help improve your overall skin complexion.
Method: Pour a few drops of honey on 1/2 of a lemon. Rub it gently on your face using upward strokes. Leave it on for 10 minutes and then rinse your face. Do this once or twice a week.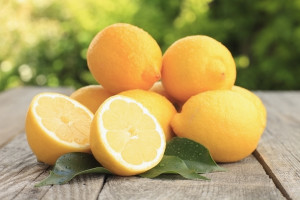 Skin Rejuvenation Tip No. 2: Aloe vera and rose water pack. (Owww!!! You love roses. Don't you?)   
Method: Pigmentations and freckles steal away your fairness. To get back to your spotless skin, make a mixture of aloe vera gel and rose water. Apply it on your face and neck. Keep it on for 15-20 minutes. Gently massage it for a few minutes and then rinse it off. With this pack, you can see pigmentation, age spots, and pimple marks disappearing.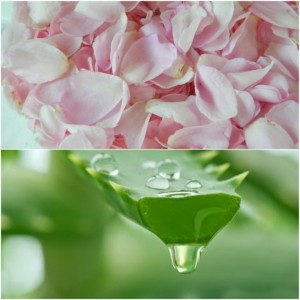 Skin Rejuvenation Tip No. 3: Mask of cucumber and watermelon (Wow!!! Fruit mask… it's so natural…). The high water content in cucumber and watermelon is nourishing and hydrating for your skin. Astringent and soothing properties of cucumber and watermelon benefit acne-prone and sunburned skin and help rejuvenate your skin. In addition, the antioxidant property helps maintain clear, glowing and younger-looking skin.    
Method: Mix equal amounts of grated cucumber and watermelon pulp. Add a few drops of lemon juice to it; apply it on your face. Allow it to dry, and then wash it off with lukewarm water. Use this face pack a few times a week.    
Skin Rejuvenation Tip No. 4: Water and Food – Water keeps the skin hydrated from the inside and helps to maintain skin's elasticity and in preventing wrinkles. Aim at drinking at least 8-10 glasses of water every day. Do not drink carbonated and sugary drinks as an alternative to water.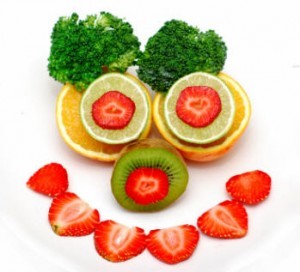 Bonus tips:
Sleep well, de-stress and strengthen your social life.
Make sure you are eating the right things: Include fruits and vegetables in your every day's diet. They will impart a natural glow to your skin and keep it moisturized.
Eliminate habits that slow cell regeneration.
Practice some exercise to eliminate toxins.